I wanted to do something different yesterday and came up with this layout about my family. It's all things that I think about when I think of our family and our home (well, except for the mess, but who really wants to scrapbook about that?!)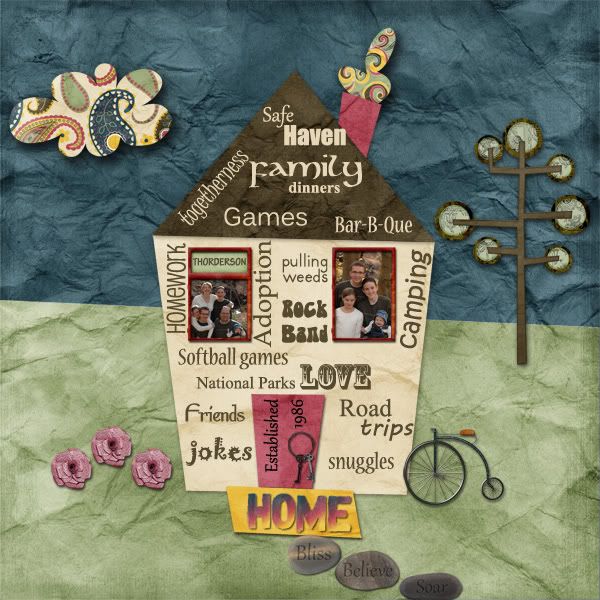 I've made up a quick page from the layout if you'd like to have a go at it. You can
get it here
. While you're there, if you want to join the contest, I'm giving away a random $5 gift certificate to my store.
I've posted the layout
at Digitals
. Thanks for looking! I used my new kit "I is for Imagination" for the layout. You can get that
here
.