I jumped in 4 weeks into the Art Journal Caravan then promptly forgot to finish up and post my page! I'm still trying to wrap my head around this whole "art journal" thing, but I'm having fun. I love to write, so I'm thinking of making a companion page to my art journal pages where I journal about the page as well.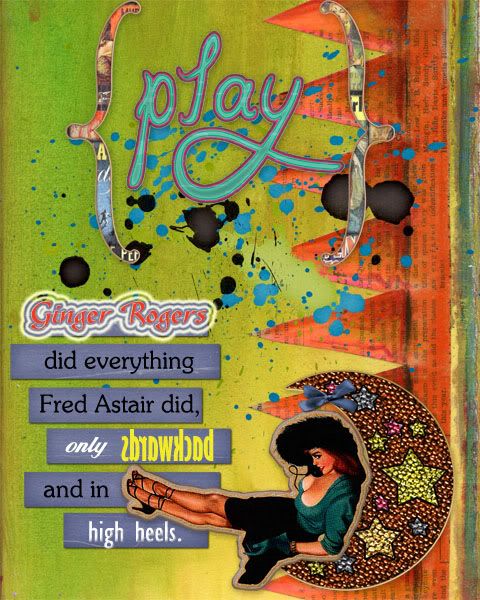 I used Beth Rimmer's "
Pulp Fiction Embellies
" (I just LOVE everything Beth does), Tangie Bakers "AJC Steamer Trunk", and Sherrijd's "Art Starts". Beth's designs are at Digitals, Tangie's at Scrapbookgraphics, and Sherrijd's are at Scrap Artist.