Happy 5th Birthday Digitals!
We have a wonderful celebration planned for a full 9 days! You can see all the exciting plans
here
.
I will be hostessing a
Treasure Hunt
for some fabulous prizes, Thursday night I'll hostess a special Calendar Chat (with lots of prizes!), Monday night Ale, Silvia, and I will hostess "Like Mother, Like Daughter" Chat, plus
EVERY
day, I'll have a new download for you on my blog! Oh and did I mention S*A*L*E?? Hurry in for
30% off
the entire store for 9 days only!!
OH MY GOSH!!! I forgot!!
GRAB BAGS GALORE
!!! (Including this FABULOUS one from me!)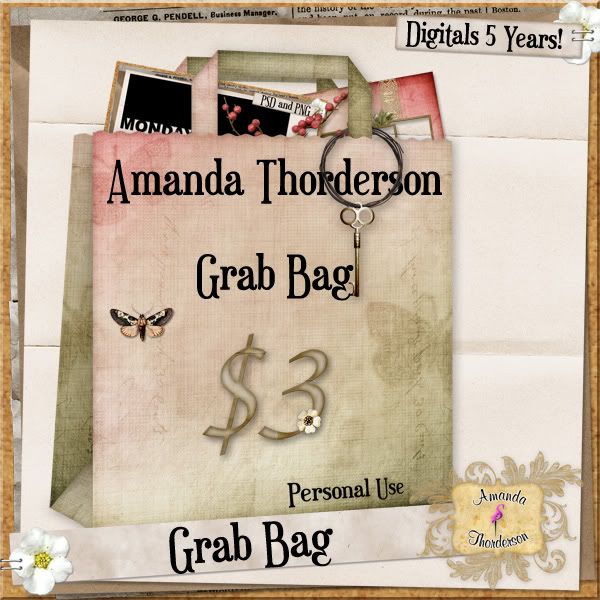 (Grab bags and sale starts at midnight, Eastern Time tonight)
Today's free download is part 1 of a CUTE CUTE CUTE badge album! This is perfect for your Autumn or Halloween photos! Just print and slip into the plastic badge sleeves!
The Badge Album is made with
Under the Harvest Moon
, on sale for the ENTIRE month for only
$3.00
!!
Our first download...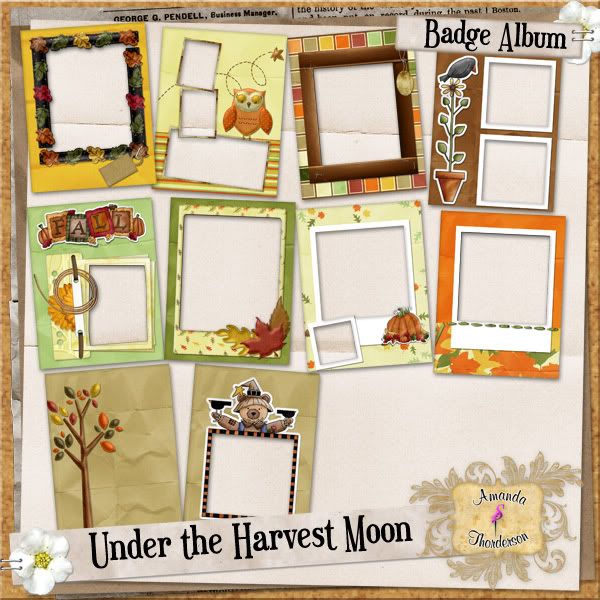 Sorry, this album no longer available. Be sure to look for it in my store!
Be sure to go to these other blogs for more terrific gifts!!
**
Lynn Griffin:
http://lynns-scrap-attic.blogspot.com/
**
DeDe Smith:
http://designzbydede.blogspot.com/
**
Amanda Thorderson:
http://flamingo-amanda.blogspot.com/
**
Scrap4Brains:
http://scrap4brains.blogspot.com/
**
Silvia Romeo:
http://www.silviaromeo.blogspot.com/
**
Juliana Gordon
http://www.julianablogs.com/
**
Karla (Lifesong Kreations):
http://lifesongkreations.blogspot.com/
**
Dreamer Paula:
http://designsbydreamerpaula.blogspot.com/
**
Alessandra Designs:
http://www.alessandradesigns.blogspot.com/
**
Nicole Viars: It's
http://nicoleviars.typepad.com/
**
Maddy Fernandez:
http://oilnwine.blogspot.com
**
Kathryn Estry:
http://kathrynsdigitaldesigns.blogspot.com/
Hazel Olive Designs:
http://www.hazelolivedesigns.com/
Kristmess:
http://kristmessdesigns.blogspot.com/
Shawn Walter:
http://csuramsrule.blogspot.com/
Sarah Meyer (SarahB Designs):
http://blog.sarahbdesigns.net/
Elka Romero:
http://elkaromero.com/
Nini's Notions:
http://www.ninisnews.blogspot.com/
Beth Rimmer:
http://www.bethscreativechaos.blogspot.com/
Cyndi Wetmiller/Wetfish designs:
http://www.wetfishscraps.blogspot.com
**These designers are offering a new gift for each day of the celebration! Be sure to check back with them every day!