With Father's Day approaching, I thought a rugged, manly kit was in order! My newest design "
Rugged
" fits the bill! To make it even better, it's on sale this month for
only $3.00
!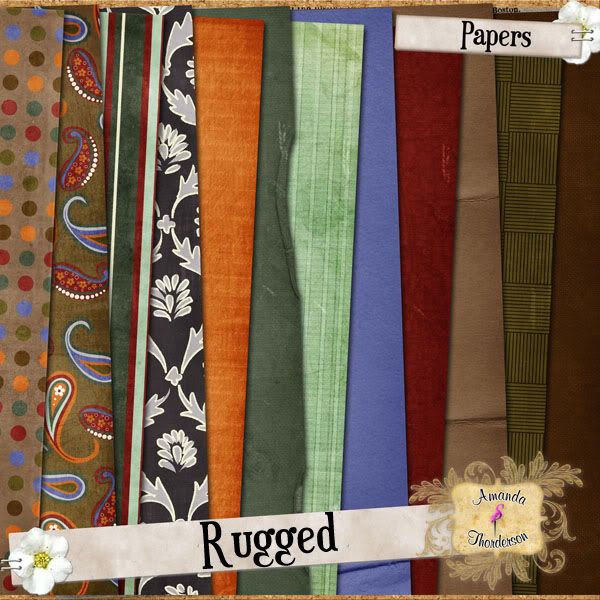 In need of a strong, rugged kit for the strong, rugged people in your life? Your search is over. Filled with rusty and aged elements, rustic papers, and a masculine feel,
Rugged
is the perfect kit for the men (and women) in your life!
13 12x12 300 dpi papers
1 binder clip
5 buttons
2 metal flowers
1 leave
2 frames
1 bookplate
1 folded bow
1 iron ring
1 clock face
1 fastener
1 swirl
1 gear spread
1 hardware spread
1 hinge
2 journals
1 key
1 photo corner
1 photo tab
1 pin
3 word art
1 folded ribbon
2 strings
1 piece of tape
2 chicken wires
1 zipper