Doh! Great news! I had the dates wrong on my Teen Scene Sale!
25% off
price is good through Wednesday! So hurry in and take advantage of my error!
I've got a new design in the store! I've made it easy for your teen or 'tween to be organized and stylish at school this year with my
4x6 Teen Scene School Organizer
! There are 13 different pages, each in 3 different colors, for a funky customizable organizer!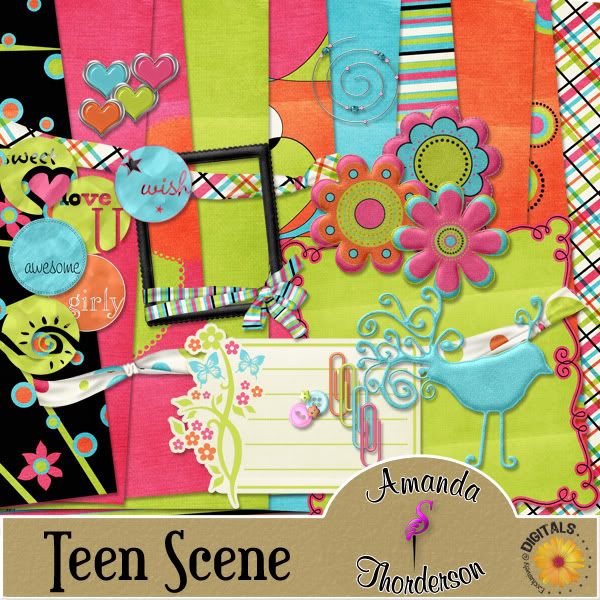 If you would like to see any of my other kits made into an organizer like this, just email me and I'll get it in the store for you!